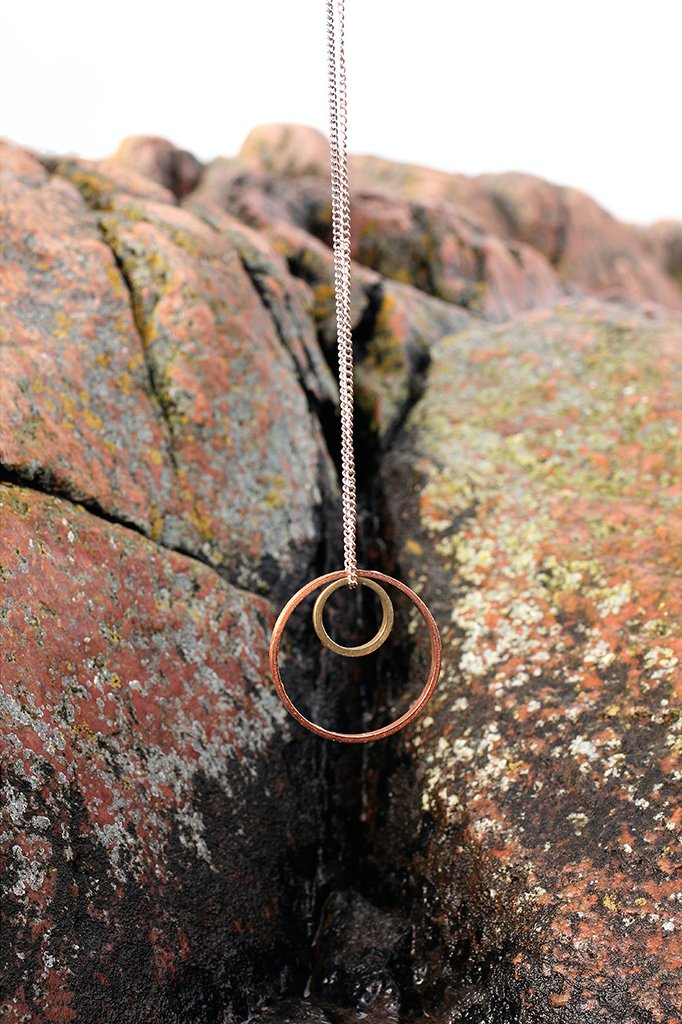 KÓSMOS is a circular jewelry line in every meaning of the word. Our collection is made from reclaimed material from metal producers around Skåne in Sweden, where each necklace tells a story of industrial charm & circular consciousness.
kósmOS,
or ˈkɒzmɒs/
noun
the universe seen as a well-ordered whole.
"he sat staring deep into the void, reminding himself of man's place in the cosmos"
While the gold and silver industry is slowly cleaning up its tarnished reputation we decided to create an alternative. As Industrial designers we dedicate ourselves to show the beauty of other types of metal and push the boundaries of what jewelries can be made of. Therefore our rings are made of materials like aluminium and copper, sourced from the over-doings of industrial pipes.
We support the Rainforest Foundation Norway with 10% of every purchase through our webshop. a small contribution to support their work in preserving the world's rainforests and safeguard the rights of their inhabitants. Click link to read more about their important work.
DO YOU HAVE METAL TUBES OR KNOW A PRODUCER THAT HAS?
THEN WE WOULD LOVE TO TALK TO YOU!